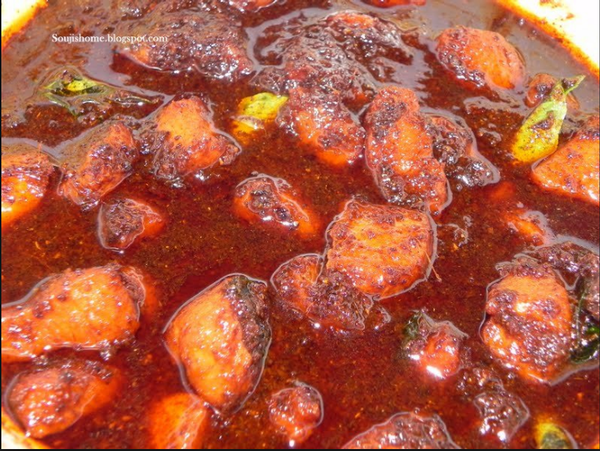 Short Desc:
NON-VEG PICKLE
Description:
I make non veg pickles at home. I use fresh meat and don't use any
preservatives.
The pickle can be stored in Fridge for more than 6 months.


Chicken Pickle - 2lb - $35
Mutton (Goat) - 2lb - $45
Shrimp (medium size) - 2lb - $45



Order atleast day in advance as the pickle is made freshly on
request..!!